My sister, over at
The Bittersweet Blonde
, often posts a "
10 Things I Love
" list. And since I firmly believe that imitation is the best form of flattery, I am totally stealing her idea and creating my own list.
2. Summer Garden Magnets in a Tin from Kitzie G.
3. Cirque A-Line dress from Antropologie.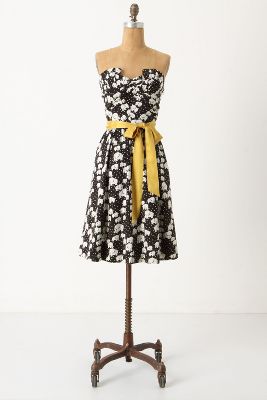 4. Restricted Linda Peep-Toe Espadrilles from Kohl's.
5. Lemon Fizz dress from ModCloth.
6. Citrus in the City heel from ModCloth
7. Pom Pom Ring by Erin Keys from Femme Petal
8. Circa 1890 Eastlake Washstand from go seek.
9. Artwork by twins Janet and Anne Grahame Johnstone
10. This bedroom via Pinterest.