So I've been catching just about every Golden Globes Best and Worst Dressed list that I can possibly come across. First of all, I have to say that I LOVE the green dresses that Catherine Zeta-Jones and Mila Kunis wore:
I am thoroughly confused as to why Angelina Jolie's green dress made it on so many Best Dressed lists. A little too 80s for my taste.
Really wasn't crazy about January Jones' choice either. It could have used a little more
class
for a red carpet event.
There were other dresses that I liked, such as
Eva Longoria's
, and
Maria Menounos
'. And of course
Olivia Wilde's
. I HATE Michelle Williams'
daisy disaster
, Christina Hendricks'
all-over poofy look
, and didn't understand
at all
what
Helena Bonham Carter
was thinking. (Was she?)
I watched
Fashion Police
on E! and agree with Kelly Osbourn that both Sandra Bullock and Scarlett Johansson would have looked a lot better if they had switched dresses: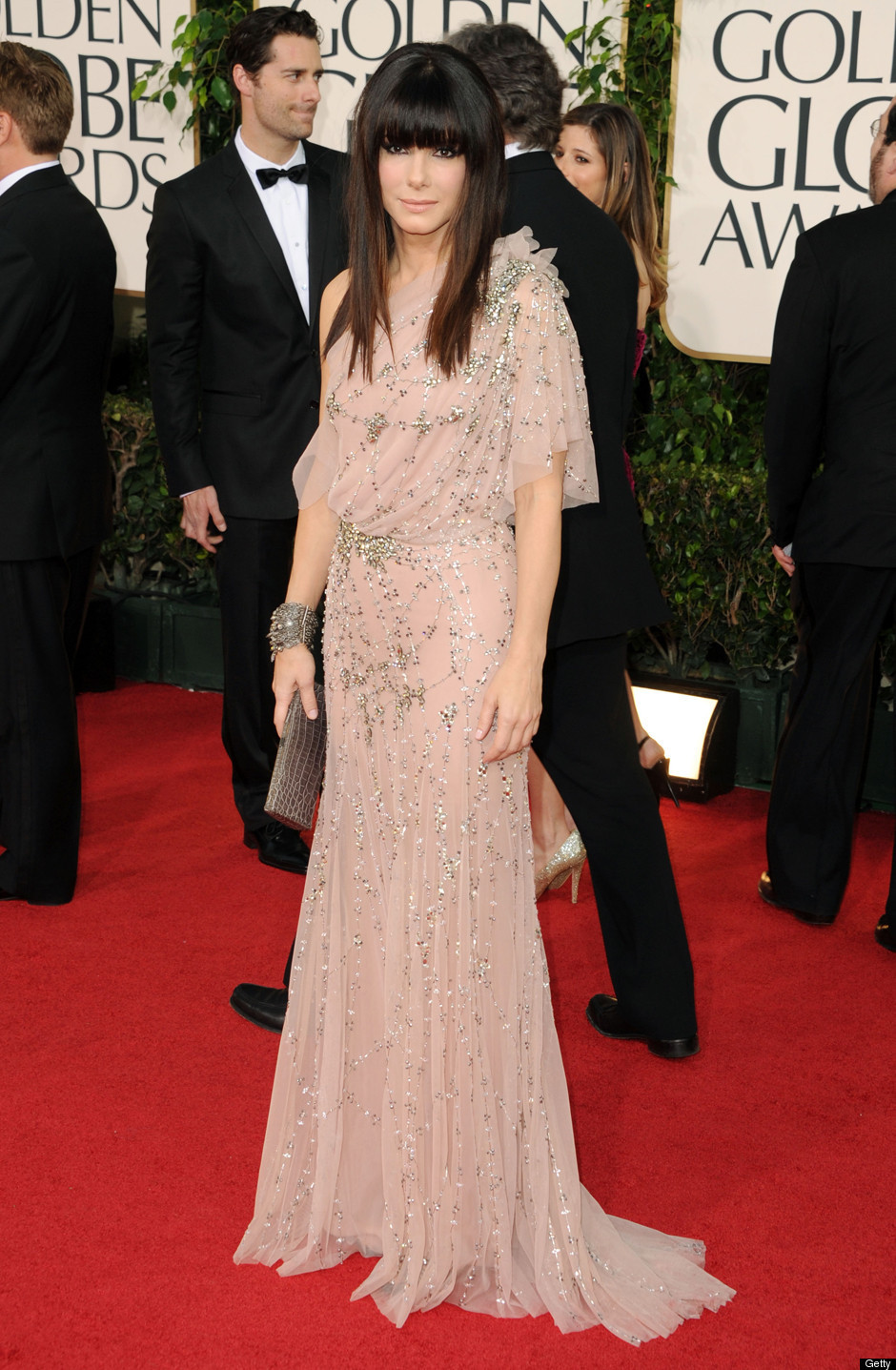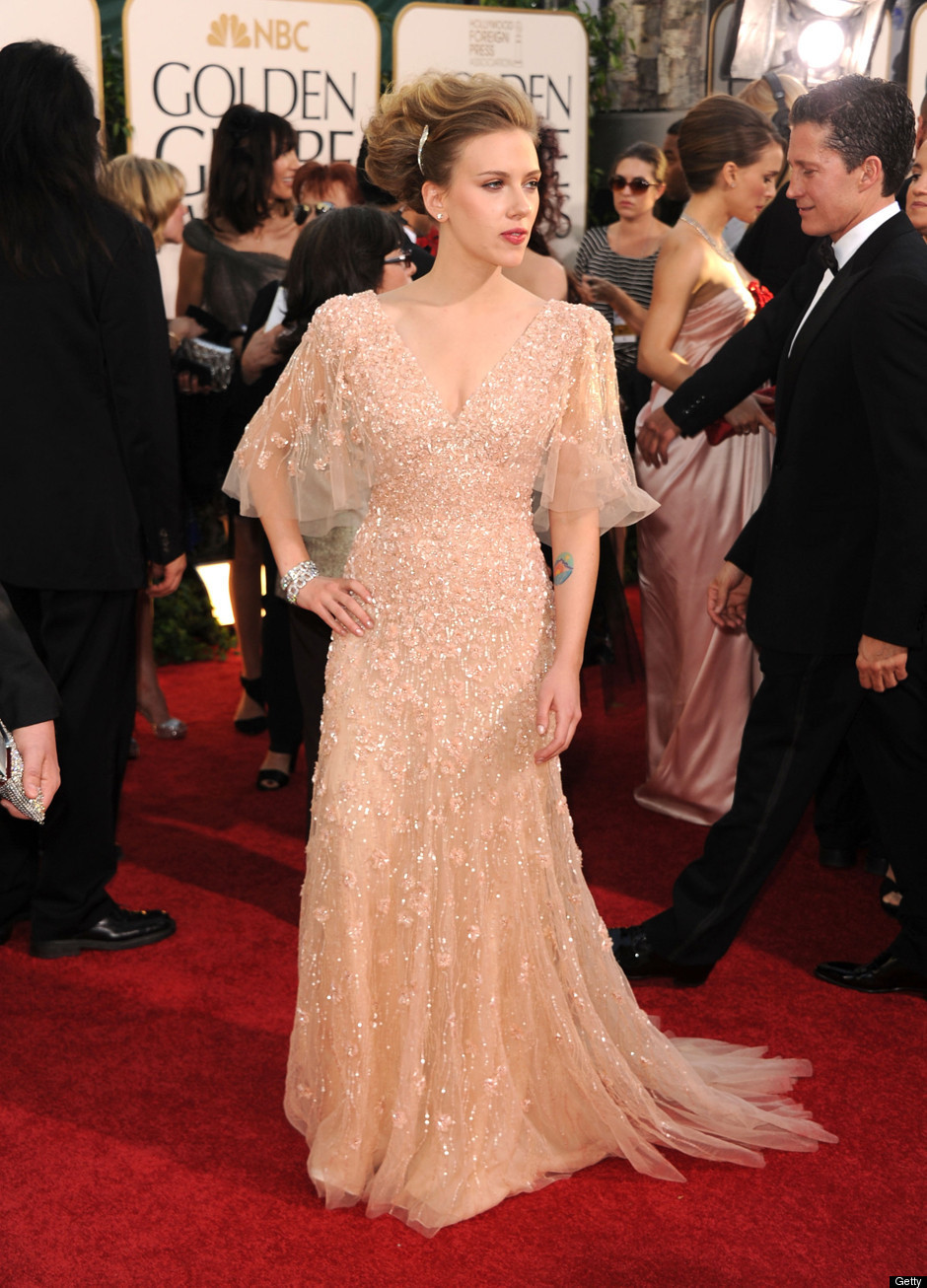 With all of that being said, this post is titled
Unexplored
Best and Worst Dresses, so time to move on.
While perusing these lists, I was surprised to find a couple of dresses that did NOT make anyone's list, which I felt were deserving. One dress that I thought should have made someone's worst list was Mandy Moore's (who I originally mistook for Katharine McPhee).
Am I wrong to hate this dress? I hate the tulle on the bottom and I hate the see-through part on top. It has too much of a 90s prom dress vibe for me. Anyone else agree?
And a person who I think looked
very
sophisticated and deserving of a Best Dressed nod was Heather Morris from
Glee
.Yes?
And finally, anyone else disappointed with Jayma Mays' look? I felt as though she was trying a little too hard to break from her Emma Pillsbury persona.